---
---
PingGraph
Version 3.0.0.7 is out, dated February 28, 2013. I included some new customer requests to make the email notifications more useful. It now has a threshold number of failed messages before it will send an email notification. That way a single lost ping is ignored, but a series of failures will cause a notification to be sent.
Track your connectivity, latency and bandwidth to multiple hosts at a glance with detailed graphs. Identify saturated links, lost packets, and outages. The latest minor update was to fix a startup issue which showed up on some systems. It is more stable and traps more error conditions such as bogus host names now.
Download now and evaluate it for free. Enable unlimited logging and extended data storage by purchasing a registration code. If you can't download the executable installer, here is a zip file you can try instead.
Buy it now! All major credit cards accepted. A registration code will be delivered immediately via email, and will enable full functionality.
Product Info
Click to enlarge the screen shot.
PingGraph is a monitoring tool tailored to the needs of network administrators. PingGraph gathers ping response times from multiple host systems, and draws graphs of ping response over time, as well as estimating the current bandwidth available on the connection.
Scrolling graphs may be shown for a wide range of time scales from a minute to a year, allowing you to quickly identify trends, connectivity problems and packet loss across your network. Data is saved in a simple XML format for easy use by external applications. The log file size is automatically managed so you don't have to worry so much about disk space.
User Survey
Please fill out our
survey
for current and potential users of PingGraph to help us learn more about how you do your job and what will make your job easier.
Customer Comments
"This version is awesome! ... visually monitoring is extremely valuable." (a response to version 3.0.0.2)
"... we use PingGraph to monitor the gateways of our WAN and a VPN. It has helped us be more proactive in our service delivery."
"I absolutely love the graphing capabilities. Good work!"
"I use it to remotely monitor a group of adsl and vpn routers via their adsl connections. It is working really well and has already shown up a poor performance connection."
"Really good stuff!"
One customer found a longstanding problem with their server hardware with PingGraph. They were seeing a graph with pings showing a strange low-high alternating sequence:
Click to enlarge.
It was being caused by a problem with a particular model of multi-core HP + AMD server, and was well documented, if you knew to search for negative ping times. He downloaded a patch, and was up and running at higher efficiency in no time. Congratulations on the great sleuthing, Richard!
Current Release Notes
The release notes installed with the latest version of PingGraph may be viewed here. The release notes include details on pricing, registration, troubleshooting, and a FAQ. This file is included with the self-installing executable.
Technical Requirements
PingGraph requires .NET 4.0 to be installed, which may downloaded directly from Microsoft Corporation here or here.
It is large, so you may want to plan for a time when you can let the download run for a while. Modem users can order the update on CD from Microsoft.
Both Vista and Windows 7 come with the .NET runtime already installed, so you should be good to go if you're running a fairly new system and keep it updated regularly.
You can find the PAD file for PingGraph here. You can learn about PAD files here.
Web Reviews
Here are a few of the software download sites that have reviewed or tested PingGraph. Check out the user ratings on their sites.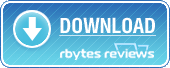 Wish List
Let me know if you have any features you'd really like to see.